Here at
Aces Casino
Entertainment, we just LOVE games - All kinds of games, from the traditional casino games that can be found in just about any reputable Las Vegas-based casino, to the various card and board games found at your local card shop and department store. Bottom line -- When you're the top
Orange county casino party
company on the west coast, and the word "entertainment" is in your name, you had best know the Las Vegas gaming business.
And, without question, we DO.
(Ed. Note: They love YouTube, too, but that's another story.)
The best news of all in this shameless brag from the
Aces Casino
"Ministers of Propaganda" is that we ALSO love to SHARE our good fortune with our many clients up and down the California coast. That's why our Aces Blog, A.K.a. the "Parakeet Paper," is such a useful tool -- We can interact not only with our many on-site
orange county casino party
clients at one of our many live fundraising and private party events, but also with people that find us right here on our blog.
So, to that end, the team at
Aces Casino Entertainment
have decreed that the month of May this year will be known as "Let's Play Games" month here on the blog. Every Monday and Thursday here on the blog this month, we'll post a great link to one of the many fine Las Vegas-style casino game trainers for our fans to play with and try out. Take one of our many game trainers for a spin, and see if you like the games, without the sting of playing for real money.
This edition of the Aces Blog features one of our most popular "non-Blackjack" games that
Aces Casino
offers to the fake-chip masses - 3-Card Poker. Anyone looking for a very nice (not to mention cheap) way to practice playing one of Vegas' most popular table games need look no further than the Aces Blog. You'll find the link to this great game simulator right under the corresponding image of the game shown below.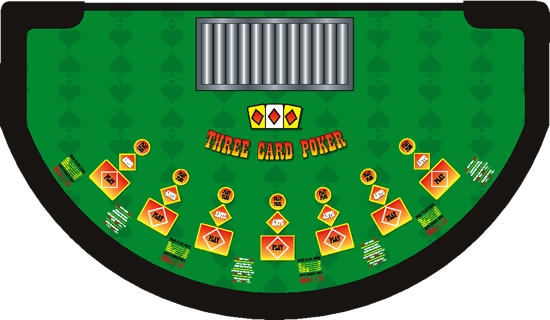 Take this one for a test-drive, my friends. Just like at
Aces Casino
's many entertaining games, the chips are fake, but the information and experience of playing the games are real. And, as always, a big thank-you goes out to the best source for information about all the casino games we love to the man known as the "Wizard Of Odds." There isn't ANYONE more knowledgeable about all the inner workings of these games as the "Wizard."
That's all for now, you "Aces Game Trainer Degenerates." Take care, enjoy the games courtesy of
Aces Casino
, the
Orange county casino party
leader, and we'll see you on Thursday with our 2013 winner of the Aces Casino "YouTube Funniest Vids Ever" competition. See you then!