Anyone that frequents the propaganda ministry that IS the
Aces Casino
Blog knows that we take pride in the fact that our crew of crazies is widely known in our industry as the top
Orange county casino party
company in southern California. Oh, yeah, that's VERY nice. We appreciate that very much. But, as we're also known to do, when the team contemplated that very fact, a question came to mind - If
Aces Casino
is the best in Orange county, and is making strides to approach that same level as a
Los Angeles casino party
company, well, how far do we have to go to reach "
World's Best
" status?
Well, if you go by the reviews that the company has received recently from well-known columnists in well-respected periodicals like the
Orange County Register
and the
Los Angeles Times
, it looks like
Aces Casino
doesn't have to go too far. They love us, just like all of our many clients that we've provided top-flight casino parties for over 18 years do.
So much for that... Mission accomplished.
Then, as it usually happens, another "Blog Idea" was born. Immediately, the question was posed; "Hey, wouldn't it be fun to find out just who was the '
World's Best
' everything? I bet there's some CRAZY things out there that, when put together in a blog article, would be pretty cool!!" Agh... As soon as I heard it, I knew who was going to create the most recent list for the ol'
Aces Casino
Blog. Two thumbs pointin' right here, baby.
OK, no prob. Thanks to Al Gore's most impressive "invention" (this crazy thing called the internet, actually invented by someone else), researching a nutty idea like this was not a problem. So, without further adieu, here's a short list of the more eclectic places, products and businesses that list themselves as the unequivocal leader in their industry, "The
World's Best
."
1. World's Best Waterfall -- Iguazu Falls, Argentina
I guess you had to be there.


OK, yeah, it's neat, no doubt, but we're thinking that "if you've seen one, you've seen 'em all." Heck, we saw a better waterfall right here at
Aces Casino
, when we accidentally ran into the sink in the back room with a hand truck full of chips. We'd best move on, I forgot how messy that was.....
2. World's Best Hamburger -- In Cairo?
Wow, did THIS open up a Pandora's Box of trouble. I mean, we found out that places that claimed that they had the World's Best burger stretched far and wide, from Knowlwood's in California to
Lunchbox Laboratory
in Seattle, from Rocky's Burger Bus in Calgary (Wow, how fall has Stallone fallen?) to Lucille's Restaurant in Cairo, Egypt, there are a LOT of places that lay claim to the title. Just to be fair, we'll break the tie right now. It's In-N-Out Burger, just down the street from us, in La Habra. (That Lab sure does look good, though. Next time I'm in Seattle, I'm there. Sorry, Lucille - Cairo's a little too far to drive for a burger.)
Lucille's. Sorry, I ain't drivin' to Cairo for that. In-N-Out, Bay-bee.
3. World's Best Pinball Game --Fireball
Built in 1972, Bally's classic game, "Fireball," has always been a favorite of ours, as well as the
Pinball Hall Of Fame Museum
in Las Vegas, Nevada. It's "the game with the spinning disc" right in the middle of the playing field. We used to call that the "Bert Blyleven Special." Knowledgeable baseball fans know what we mean. Yeah, we've got a few Angel fans over here at the
Orange County casino night
leaders.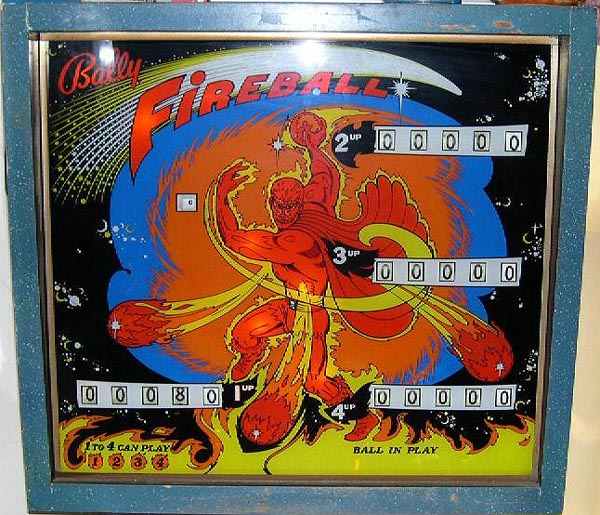 GREAT game, challenging, and any time we feel the need for that ultimate pinball challenge, we can head over to the HOF Museum in Vegas.
Aces Casino
highly recommends this nirvana of pinball play. Go and visit it the next time you're in Sin City, you won't be disappointed.
4. World's Best Pizza -- Hacienda Heights, CA
No surprise here. That's the name of the place. Check it out, here's the menu.
Opens at 4pm? We can sleep in. That'll work.
We have yet to partake in the "World's Best Pizza" on Colima Road in Hacienda Heights, CA., but it's a lot shorter drive THERE than trying to pick up a quick bite to eat at Lucille's in Cairo. Hey, good news - They don't even open until 4 O'Clock. They run on
Aces Casino
time. Perfect. We've GOT to get the top
Orange County casino night
party company and the World's Best Pizza together. Done -- We're going after we close tonight, at 5:30pm.
Well, that's all from the professionally irreverent team of crazies here at Aces Casino, the top
Orange County casino party
company in SoCal. We may not be the
world's best
yet, but, to quote the late Jack Palance's character, Curly, in the movie, "City Slickers...."
"Day's not over yet." Thanks, Curly.
Hey, here's a quick look at coming attractions here in the
Aces Casino Blog
.... Next Monday, the Aces Blog team shows us a sneak-preview of next month's "Aces Blog Game Trainer Series," where our readers will get a chance to test-drive one of the best casino game simulators in the industry - Blackjack! Then, one week from today, fasten your seat belts - The Blog team finally documents what was goin' on in the
Aces Casino
offices last month when the top
Orange county casino party
company in SoCal caught a bad case of "Words With Friends" fever. It's typical
Aces Blogger
irreverence at it's finest, as only our staff can provide. We'll see you Monday!